Why should you trust us with the management of your visa?
Faster processes
Our processes are automated, allowing us to eliminate downtime while we wait for manual processes.
Global reach
We process visas, travel authorizations and offer entry information to all countries and territories in the world.
The lowest prices
Our processes are so optimized that we reduce our costs to a minimum. No one can match our prices.
Discover your destiny
EXPLORE THE WORLD
Our Leading Technology

Traceability and data encryption
All the data we handle is encrypted. The traceability of transactions is guaranteed by the blockchain.

A complete set of APIs
It allows travel agencies to integrate the sale of our services on their own website.

White label platforms
We provide you with tools to sell travel visas, with your own brand.
Why are we here?
We strongly believe that the bureaucracy required to apply for a travel visa should not be a restriction or barrier to the free movement of people, or to the free cultural exchange between countries. Although we cannot eliminate it, our goal is to make these processes much easier for the traveler, offering security, low costs, and the best service.
Let's start
Our Company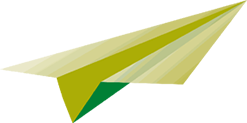 Expediatur is the world's leading company in the application of technology to the processing of travel visas.
Every year hundreds of thousands of people apply for their visas through our international offices. These offices, fully owned by our group, guarantee the highest standards of quality, safety and economy by not subcontracting to third parties.
We offer the most advanced technological tools to process visas in your travel agency with all the information you need updated in real time.
Mission
Our mission is to provide our clients with a fast, precise and highly professional service, freeing them from the hassle of this tedious process, thus making their trips much easier, more comfortable and pleasant.
Vision
We want to be the world reference company for visa processing, keeping the fees very low so that they are affordable for everyone.
Values
Our fundamental values are transparency, professionalism, responsibility and ethical commitment to all participants in the visa process.